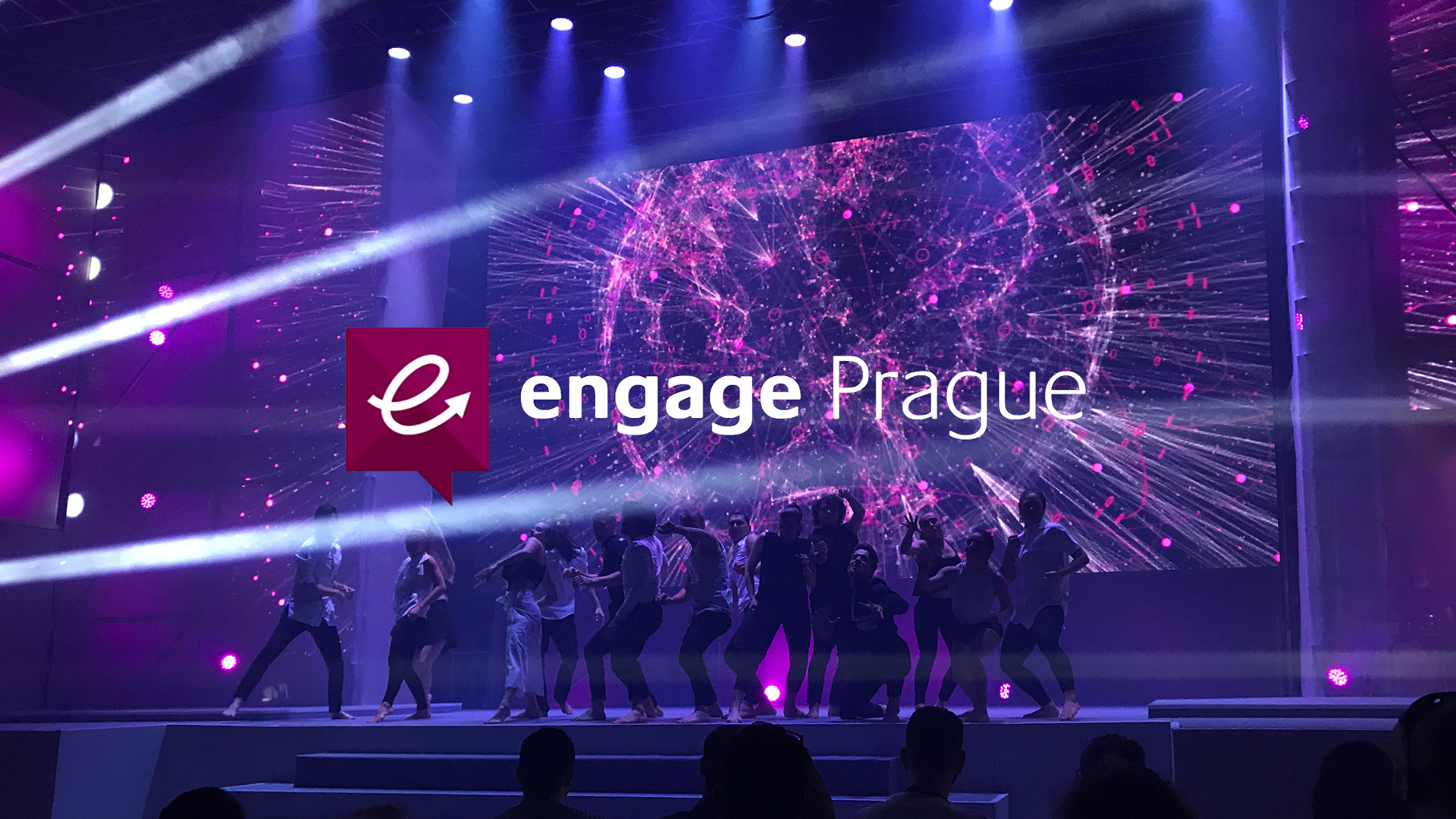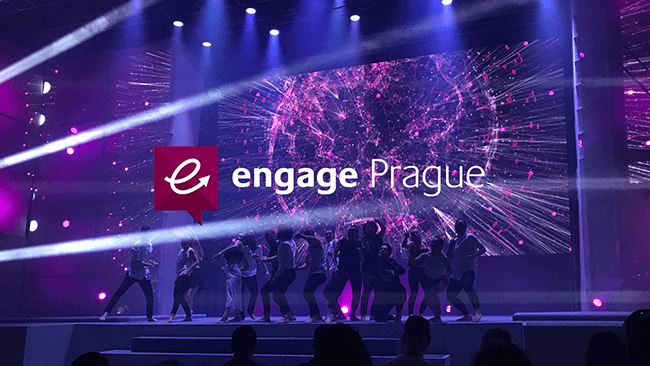 Even though I travelled to Engage Prague 2017 with big expectations, they are more than fulfilled. Not only did the conference match the high registration fee, but each of its segments was perfect. From pre-conference communication with participants, introductory email providing important travel tips and Uber drive discount, perfect organization and Forum Karlin as a great conference venue, to food, fun program and, most importantly, great and useful sessions.
Not to mention the amazing performances between each block and the original live host who was responsible for making sure guests had all conference-related info they need – food, drinks, coffee, even a free massage. But it's the subject of another blog post.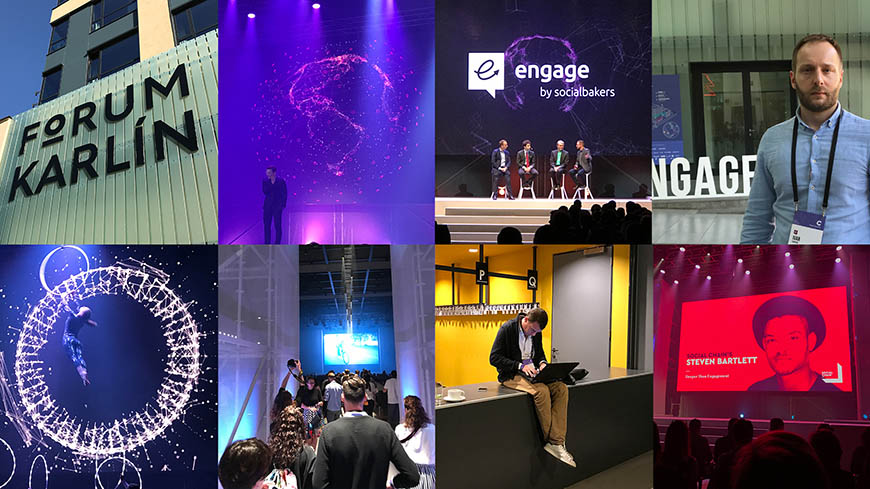 Chief conference organizer Jan Rezab and his team are dedicated to having people from the advertising industry return home after the conference with a smile on their faces. It is evident by the fact I met a colleague from the USA who hasn't missed a single Engage Conference from the very first one held in New York a couple of years ago.
To avoid losing your attention, let's start with what you probably want to read the most about – the sessions.
Social is Huge Today
Jan Rezab from Socialbakers, who delivered the conference keynote, started his session with predictions about the growth of digital marketing and social media communications as its big and important part. This year, digital media investment will surpass TV investment for the very first time, and Social investment is bigger than newspaper, magazine and outdoor budgets.
Jan Rezab, Socialbakers, opend #EngagePrague #engageprague2017 pic.twitter.com/I3WCcDoXJu

— PioniriCom (@pioniri) May 19, 2017
While Jan claims that Facebook has become News platform with the biggest number of interactions on media pages, he says that in terms of relevance, Instagram is becoming bigger and more important than Facebook for brands. Brands have 3 times more interactions on Instagram than on Facebook.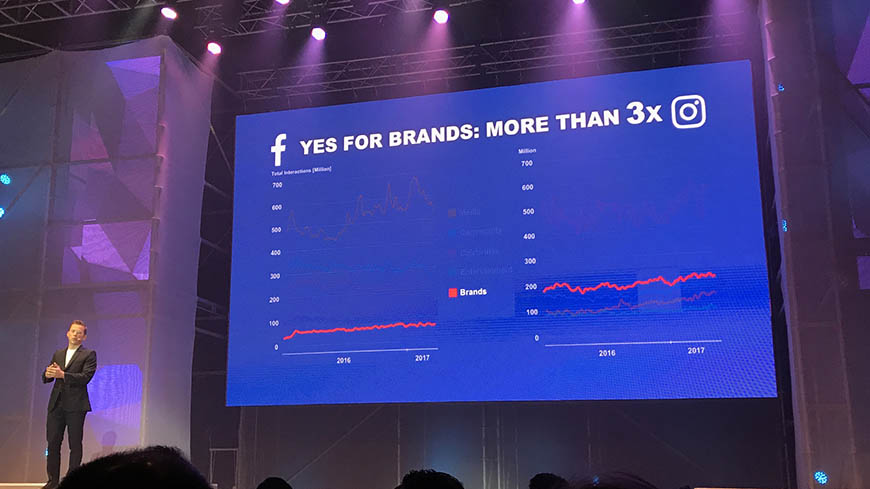 He also talked about the relatively new social format – stories. According to him, stories are here to stay with constant growth.
Leaders Are Raising the Bar Today
Pete Blackshaw, Vice president of Nestle Digital and Social Media, has an interesting point: leaders and company CEOs are those who should be active on social networks, starting topics and setting examples with their presence. He mainly talked about digital transformation of Nestle and important elements of changes inside – internal, external and open innovation.
And something we've already heard hundreds of times from major companies – transforming the internal culture of an organization to think and work like a start-up.
Pete Blackshawa: Nestle se sa digitalnom transformacijom suočava misleći i radeći kao start-up #EngagePrague pic.twitter.com/H8HkPnfzUx

— PioniriCom (@pioniri) May 19, 2017
Social media star
Previous speakers were then outshined by Steven Bartlett, a 24-year old CEO of Social Chain, social media agency. In a very charismatic session, as a digital native he ruled both the content and the scene. What he and his colleagues of the same age did in social media communication shows major agencies how social media communication will develop in the future – specifically targeted content, influencers vs. micro-influencers, webpage vs. social feed, viral content.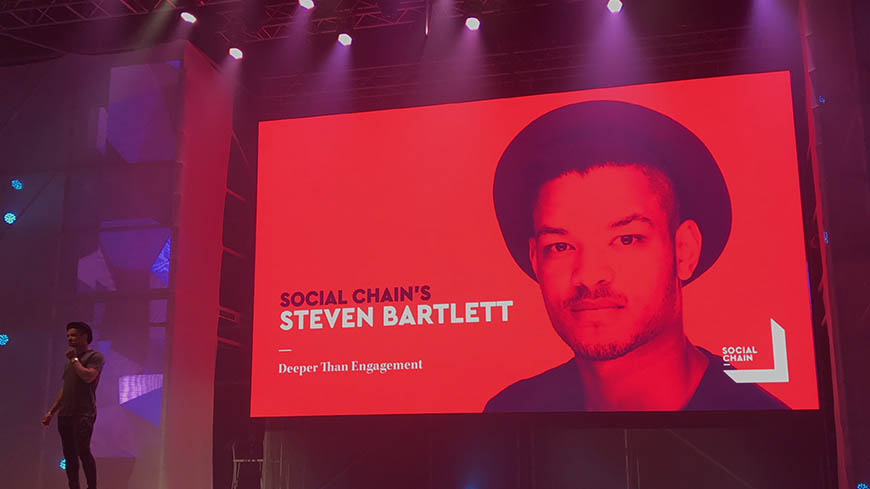 Comfortable Walk on Social Networks
Thomas Bata, CMO of Bata Group, one of the biggest shoe manufacturers in this part of Europe, revealed why his brand's strategy is Social first marketing and why it's worth focusing on social. With specific examples, Thomas presented how social media communication of his brand Bata evolved in the last three years by following frequent changes in this marketing branch.
Do You Have a Social Video Strategy?
Yes, Beverly Jackson from the MGM Resorts got many participants thinking while she presented the video strategy of this hotel group of 27 brands. She also drew attention with her thoughts on disrupt approach to traditional hotel business: We are not into hotel business, we are into holy s*it business of entertainment.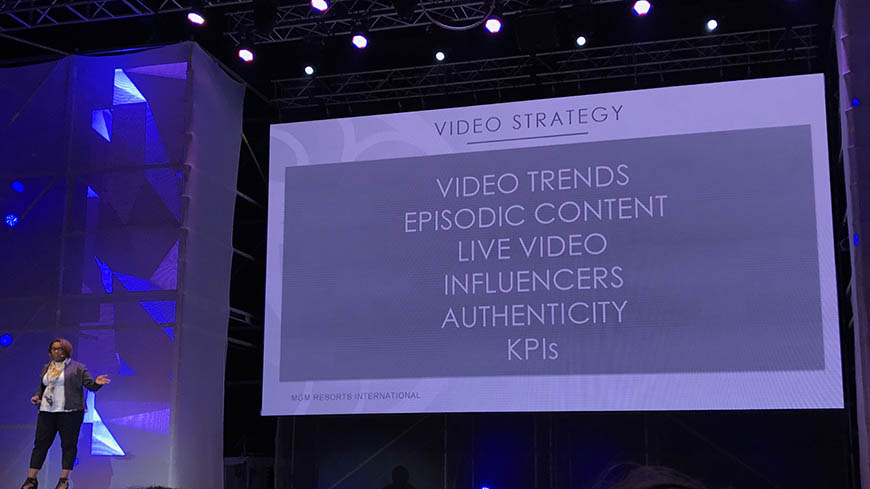 Marketing Cartoons – Treat for the End
Although there were plenty more sessions, plus treats from the buffet, the famous Tom Fishburne spiced up the event with his funny and well-thought-out Marketoonist cartoons that often criticise the advertising industry.
Čuveni Tom Fishburne, Marketoonist, objasnio kako agencije danas kreiraju kreativnu strategiju kampanje 😂 #EngagePrague pic.twitter.com/Wnbr19SoBt

— PioniriCom (@pioniri) May 19, 2017
His session can be summed up in two myths he tried to bust – Don Draper is no longer in charge and technology can't save boring marketing.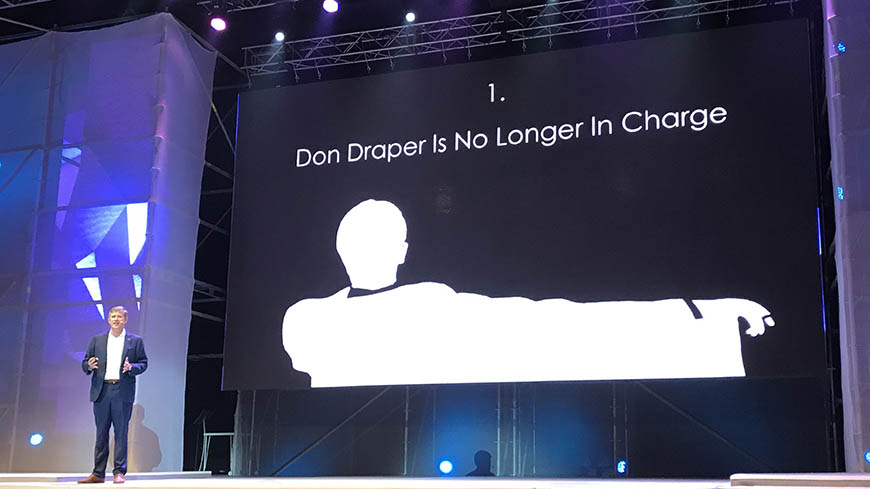 After the whole text, there is no need to note that the Engage Conference with Socialbakers team behind it is the one I'd love to return to, unlike some others.