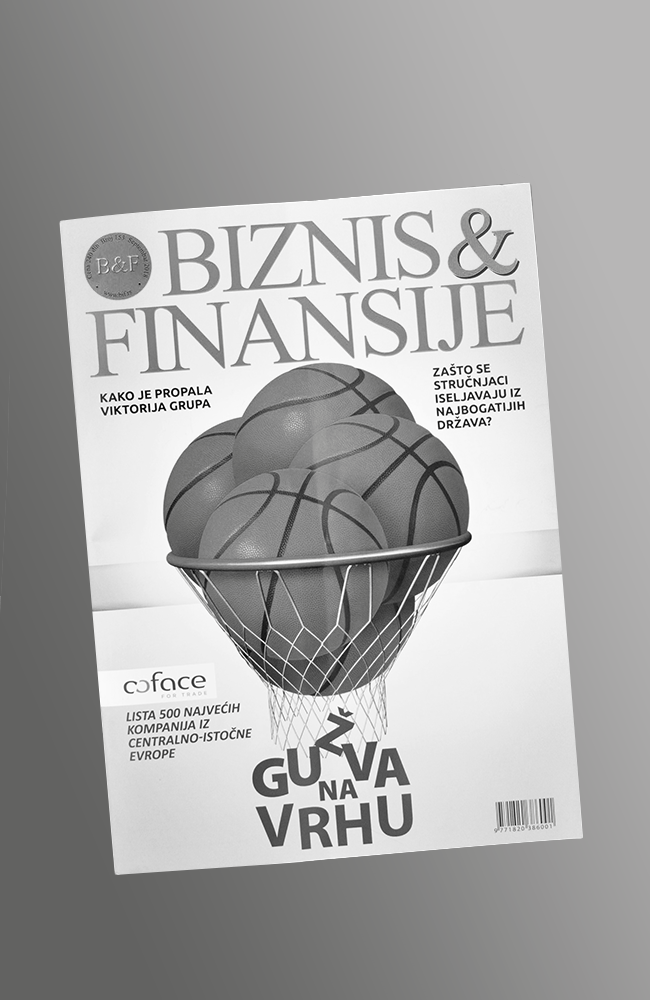 For the new issue of Biznis i Finansije Ivan Živković, Managing and Creative Director of Pioniri, talked about what's the most effective form of online advertising today and whether it pays off to invest in influencer marketing.
"The effective digital marketing today is not only about brand presence – you have to engage with your customers online. To have them click, share comment, and show interest in your content, and then in your product. So, give your customers content instead of a sales message and a unique user experience instead of a product. Let each of your customer interactions be "branded" in a way, instead of the traditional logo."
Asked about the reasons why younger populations are trusting online influencers less, as indicated by the results of the "State of Social Media in Serbia 2018" research conducted by Pioniri Agency in cooperation with Smart Plus agency earlier this year, Ivan replied that "influencers are actually evolving into another mass media and therefore losing relevance with their followers".
Younger generations are more digitally literate, so they are more appreciative of authenticity and spontaneity. According to Ivan, this presents a true challenge having in mind that influencer marketing is becoming a profession, which makes it more difficult for younger generations to connect with something they don't find so relevant or authentic.
For that reason, when asked about whether it is worth investing in influencers, Ivan adds that it definitely is if you make the right choice. The investment can be really cost-effective and it can significantly increase campaign effectiveness.
Not All Social Networks Are the Same
When it comes to number of social network visits and the age difference between their respective audiences, Ivan reached the conclusion that there is a difference according to the results of the abovementioned research. Younger generations are more attracted to Instagram, while older users are still in favour of Facebook..
Since the results show that Facebook is still commercially the most cost-effective advertising network, the agency manager believes that every brand will need to find focus in near future. "Because of the increased number of digital channels, digital strategy will play a more important role in positioning a brand."
"Facebook will continue to be the most dominant social network for spreading your message, but Instagram is already taking over, both in terms of follower engagement and relevance in the communication mix." – noted Ivan.
Future Challenges
Unlike his colleagues who would describe budgets as the biggest challenge of online marketing today, Ivan doesn't agree with the view and believes the budgets are not a problem because there is money to invest in each requirement of a brand, like digital. In his opinion, true challenges are digital expectations on one side, and not enough trained specialists on the other. He believes it is easier to shift client expectations regarding what they can get for their money, than quickly train people necessary for digital industry growth.
The Most Useful in the End
Finally, Ivan Živković notes that each brand must find focus and that digital strategy will play a more important role in positioning a brand because of the increasing number of digital channels.
Therefore, in the coming period attention should be paid to the following three things – Influencers, good customer Interaction and strong Instagram account, or if it's easier to remember, "The 3i Strategy".