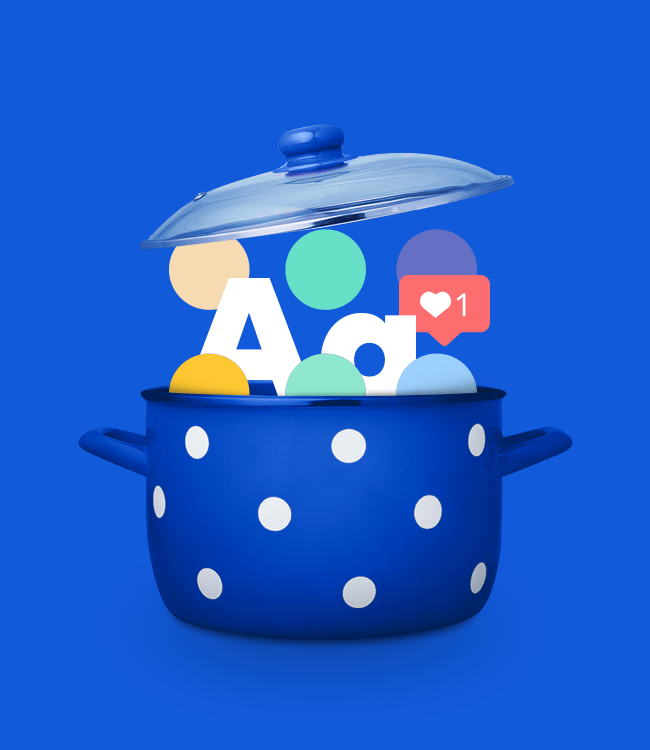 CHALLENGE
Metalac brand, manufacturer of polka-dot cookware from Gornji Milanovac, can be called a pioneering brand on social networks.
After so many years of building the online brand and large community, accompanied by so many awards for the social media presence, finding a new approach is not easy. The challenge is to make the brand even more relevant in the future with the new strategy, both on local and regional markets.
SOLUTION
For the online brand presence, we refreshed the art direction, moving away from the "cute little blue polka-dotted pot" to a modern expression. Strategically, instead of the "cookware manufacturer" position, we incorporated the products of 14 sister companies into the Metalac brand. The new message we wanted to get across is – Everything under one roof. And under Facebook and Instagram roof, there is still diverse content, but now it's more interactive and more visually appealing. In the meantime, as Instagram became the largest kitchen in the world, we engaged followers through story formats and stirred things up in the new, redesigned feed that people write about and interact with.
RESULTS
Shifting the communication focus to Instagram resulted in the impressive followers increase of 289%, as well as the engagement growth of 118% by April 1 this year. And on Facebook, the fan base in Serbia increased by 7.1% in the last year and engagement grew to 13.2% compared to the same period a year before. Metalac Group, with the 15 companies, ended 2018 with the total income of 110 million euro, which is 3% more than the year before.