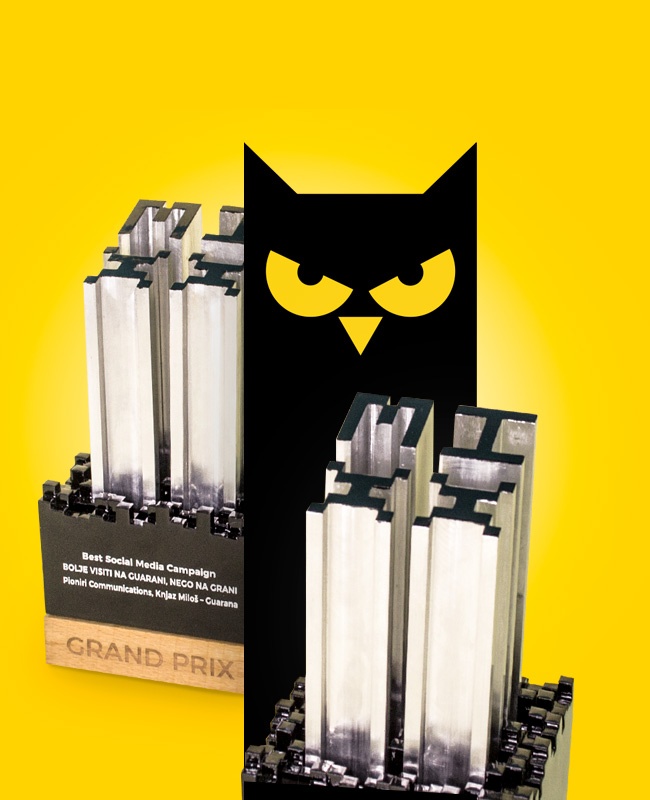 In addition to the BEST SOCIAL MEDIA CAMPAIGN for Guarana brand, yesterday's IAB MIXX AWARDS ceremony topped it all for Pioniri with the most important award – IAB MIXX GRAND PRIX for the same case – Bolje visiti na Guarani, nego na grani (Hang on to Guarana, Leave out the Drama), Knjaz Miloš.
IAB MIXX Grand Prix is the most prestigious award of the competition that includes awarded entries from each category.
After a very successful 2017 in terms of awards, Pioniri continue the trend in this year. IAB MIXX Awards 2018 brought us two awards for our work on Guarana brand, so the case won on the third festival where it entered the competition, and after SoMo Borac 2017 and Kaktus 2017, ended with even more awards.
With this project, through close team cooperation of the agency team with the client, we once again proved that great community management, good content, smart advertising and, most importantly – the results, are the main reason behind the success.
IAB MIXX Awards (Marketing and Interactive Excellence Awards) is the only global competition that is 100% digital. This year it was organized by IAB Serbia for the second time in a row. The winners are the best entries, which sets the new standards of digital marketing industry.
As always, the jury had the task to recognize and award the best cross-media digital campaigns and projects, which means that each aspect of the entries was evaluated – strategy, creative, execution, i.e. media usage and results.
For this reason, we are proud the jury recognized these qualities in Guarana brand project, backed by a great cooperation between our agency and Knjaz Miloš company.