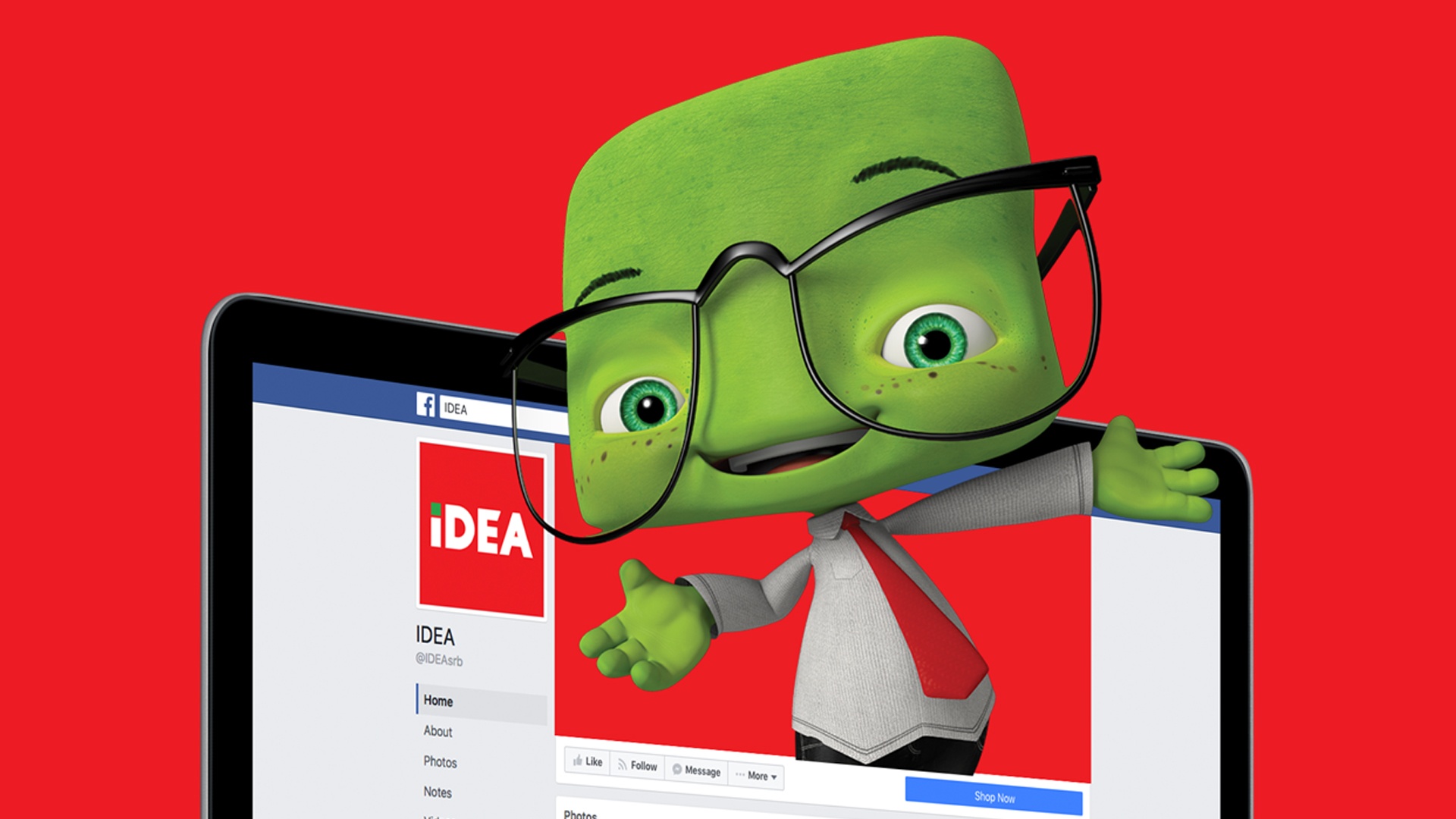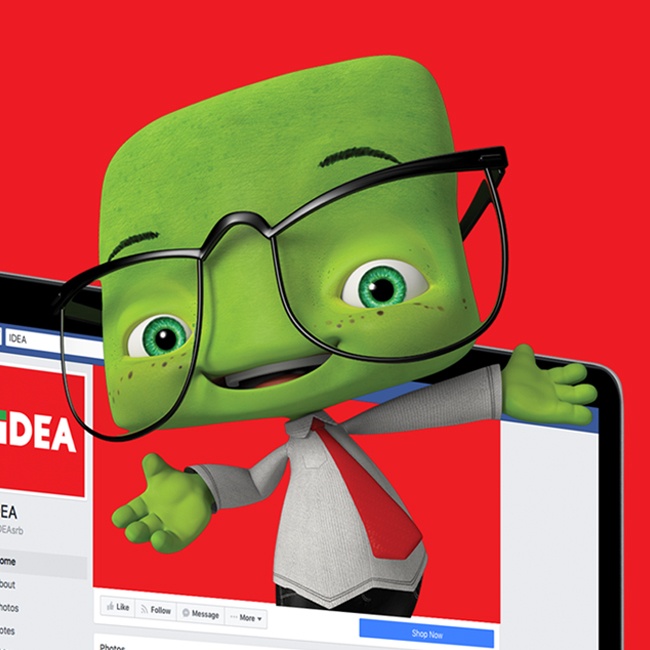 Challenge
To fight the competition and take the place in shopping habits of the customers, but also to become a part of their newsfeed.
Solution
Strategy is key to success, with consistent implementation through social media communication channels. The offline position of "Sa vama kroz život" (With you through Life) brand came to life on Facebook in "Sa vama kroz Facebook" (With you through Facebook).
Accompanied by Kodi, we started filling the basket with different content: catalogues, current deals, real time posts, education, ideal pairs, quotes by famous people and fans, and the competition for 100,000 fans.
We ran with Kodi sharing it all live and sliced freshly baked bread to posts. We are especially proud of our campaign for fruits and vegetables.
Results
The Idea Facebook page recently celebrated the first birthday and welcomed its 100,000th fan. The most important thing is that we're not looking to have likes, shares or comments, but happy fans.