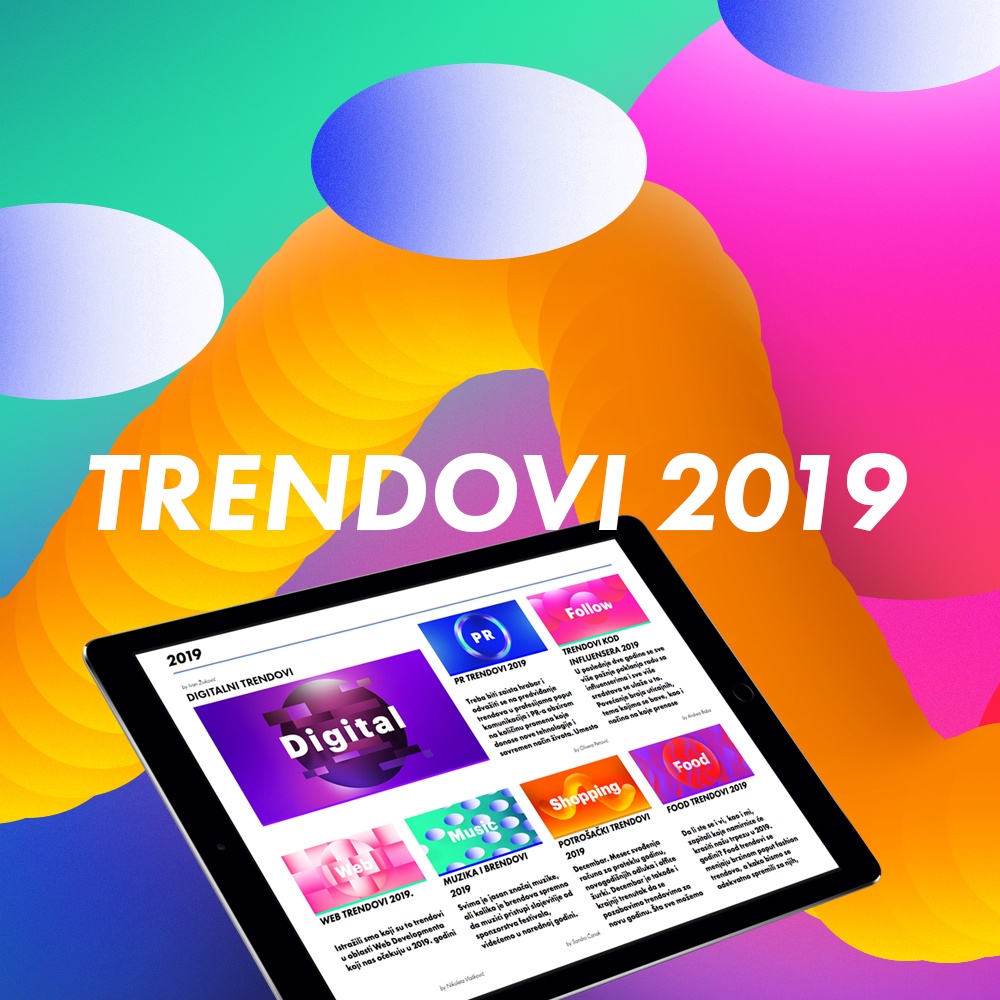 For the third year in a row, together with our partners we are bringing regional and local trends for the next year on Trendovi.rs portal. Starting December 21, in one place you can read about what's expecting us in digital marketing in 2019, as well as news related to design, photography, music, HR and PR.
The authors of 2019 edition are Smart Plus Research, Universal Music Group & Brands – Western Balkans, Pioniri Communications, Chapter4, Shooting with Kitty and other individual authors.
Initially, Pioniri came to the idea in 2016, with a wish to create an informative and fun portal summarizing all the trends expected in the year to come. Thanks to the collaborators actively working on the portal from the very first year, the range of topics increased, so they can be useful to people outside the world of marketing too. You can read articles related to food trends, HR trends, as well as music trends.
During three years from the project start, 26 articles were published covering over 11 topics, with more than 10 authors. Visit trendovi.rs and see what we have prepared this year.